Travel around the world with this amazing classroom theme!  Grab your passport and luggage, and don't forget your camera!   Be ready for a year of ADVENTURE with the Schoolgirl Style World Traveler collection!   EXPLORING the world has never been so much fun!.
Behind the Scenes:  This collection took me some time to perfect.  I changed ideas and concepts several times until I felt like I got it right.  I didn't want a "kiddie" classroom…I wanted it to look sophisticated, since I assumed that this theme would be geared for upper elementary and beyond.   After several tries of designing, I happened to see a Ralph Lauren bedding set that I adored.  It featured classic plaids, herringbone, houndstooth, and even a little leopard print.  IT WAS PERFECT and it ended up inspiring my designs for this collection.
 I used a classic black and white backdrop throughout the room, then layered it with these amazing details for some added color.
Plane cutouts are double sided.  I wanted you to be able to hang these coordinated airplanes around the room and have them look fantastic when they spin!
 Learn about different countries and cultures…there are so many learning opportunities with this collection!
I created the world flag cutouts in several sizes for different applications.
The suitcases are SO cute…I mean SUPER DUPER cute!  Check out that editable luggage tag!  Ahhhh….LOVE!  (I don't have any photos, but I did create luggage stickers to attach to the suitcases after your student has visited a country.)
A plane cutout was created to coordinate with every pattern included in the collection.
I absolutely LOVE these too…editable passports in two different sizes!
Check out that plaid can cover with the flags…such a rich, sophisticated pattern!
Coordinating papers are also included in the collection and can be used to wrap aluminum cans used for supplies.
Leopard can be extremely sophisticated and chic, especially paired with textured patterns and plaids.
I created one side of the room to show you how you can create two different different looks with this collection.  The left side is a little more playful, while the right side is more sophisticated and classy.
The black map can be printed out at Staples for around $6.  You can even make it larger and you would be surprised at how reasonable the price is!

Travel to faraway places and track your visits with a poster size map of the world!
I found the top suitcase at a local antique mall and the bottom suitcase is from Hobby Lobby.  What a great storage solution for this theme!
I used glue dots to attach my mini flags to the large poster sized map.  Black and white continent maps are also included in the collection.
Large monogram letters are also included.  These are great for bulletin boards or to hang as a focal point in your classroom!  You can also use these letters to spell your name and attach to your desk.
Tweed storage boxes were found at Target.  Don't forget your globes…you need at least one, but the more the better!
Brown stacking boxes were found on Amazon.
A gorgeous stationary set is also included in this set.
Stationary sets include monogrammed prints for your desk, Avery label templates, note cards, thank you notes, editable business cards, and personalized stationary.
Start planning for your adventure today!
Giveaway!
How would you like the chance to win this entire collection?
I've teamed up with Erin Klein from Kleinspiration to offer you an amazing prize package!   If you follow Erin, you know that she is one of the most distinguished bloggers out there.  Erin is an expert on educational technology and has her hand in every area of the teaching world.  Currently, Erin is traveling the country for work and will return today to get the Rafflecopter up and running for your chance to win!  Perfect person for this giveaway, right?!?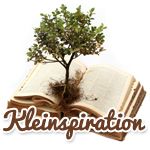 You have an entire week to enter, so no worries, you have more than enough time!
Here are the prizes:
-World Traveler full digital collection
-Fadeless paper from Pacon
-Coordinating border from Pacon
-Poms/daisies/lanterns of your choice from the Schoolgirl Style Shop
Over $100 value!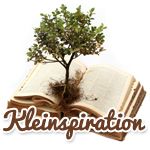 Click here to head over to Kleinspiration!
Let's Go Shopping!
Photography: E.C. Campbell Photography
World Traveler decor: Schoolgirl Style Shop
Fadeless bulletin board paper:  Schoolgirl Style Shop
navy poms:  Schoolgirl Style Shop
tweed storage boxes, leather desk accessories:  Target
ribbon yellow clothespin: Michaels
ribbon:  Joann Fabrics
suitcase –Hobby Lobby
cream flowers, globe: Homegoods
Brown stacking boxes:  Amazon
Paper: Staples (I used a high gloss photo paper for best results)
Most items are editable and can be personalized for a custom look  (Type in your student's names and customize classroom labels…perfect handwriting every time!)